Do you need help increasing your business sales? Have you ever considered using videos to build your online presence and increase sales? What if we tell you that you can increase your online presence, engagement, and sales by up to 28% using videos? Contact Antriksh today to create stunning videos for your brand. We also offer FREE Brand Analysis and Consultation.
If you're looking for ways to increase your sales, video marketing is one avenue you may want to explore. A well-executed video marketing campaign can help you reach a larger audience and help you boost business sales.
What are the benefits of having videos for your business?
Showcase your unique brand identity.
It helps you reach a larger audience.
Builds trust.
Videos have an indirect effect on sales.
A well-planned marketing strategy helps to attract potential clients. This is where an inbound marketing strategy works well for videos. These stages are simple – Attract the user and convert them into leads/visitors. Convert these into leads with sales to clients and loyal customers who further promote the brands. Let us simplify the above process for you.
A powerful video could attract people and help them notice your brand.
They find the information in the video helpful. It helps them recognize your brand and content as engaging and will help them convert into leads.
The leads turn into sales clients. Later on, the clients have a sense of customer satisfaction and loyalty.
The most important and final step is the loyal customers to go ahead and promote your brand. This also means the video will be shared with an ample audience.
This is how people start noticing your brand and engaging with it more due to videos, ultimately leading to more conversions and an inflow of leads. Overall, the success ratio to yield with inbound marketing is higher than with traditional or outbound marketing strategies.
There are multiple ways to increase sales with videos. We have compiled the three most effective methods to increase your sales by 28%. The percentage is based on our past and current client base. Video usage has around a 20 to 30% increase in outreach, sales, and awareness. So it is the average percentage that we have taken into consideration.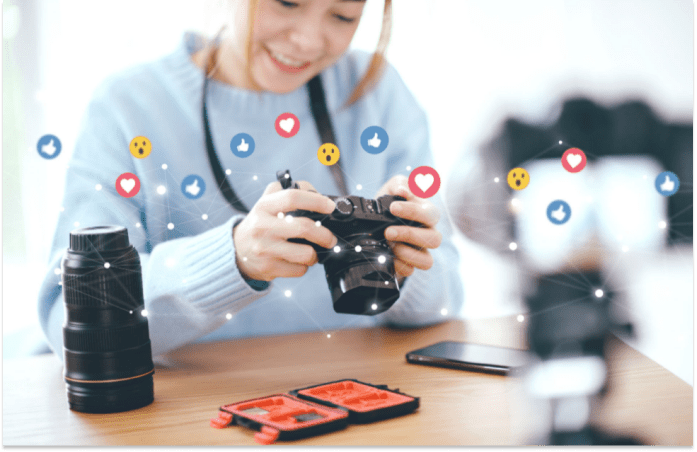 1. Use video to introduce your company, product, or service
First and foremost, introduce your company—for example:- A new hair serum launch. The buyer will always watch a detailed blog/video to understand the benefits of the hair serum. A video is a perfect medium for providing this information in an engaging and visually appealing way. In this case, the video should cover things like the right quantity, usage, bonus tips, and the final outcome of using it on your hair. Video is a powerful tool to increase sales, letting customers better understand your business offering.
2. Use video to showcase customer testimonials
Nothing is more persuasive than a satisfied customer. A video featuring testimonials from happy customers can effectively convince prospects to try your product or service. These testimonials help to raise the bar even higher among a typical audience or average viewer.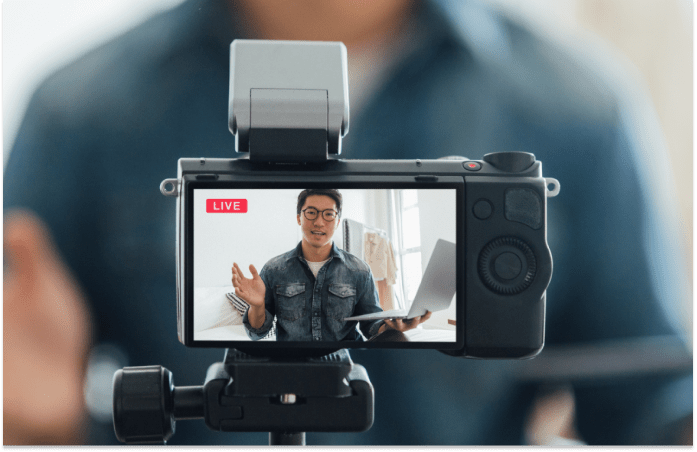 3. Use video to plan seasonal campaigns
Planning a seasonal campaign is quite easy. Simplify your special offers during the season. These can be with unique offers every month or during the holiday season. If you have a limited-time offer or a special sale, promote it with a video. This will create a sense of urgency that can prompt viewers to take action before it's too late. These videos can even do wonders for you if posted during the holiday season. Similarly, they can be used to promote your online offerings like eBooks or course enrollment.
These simple tips will help broaden your business and increase sales through videos.
Here are a few things to remember while creating a video for your business.
Preparing well in advance! Go ahead with proper well-planned content, ideas and script, format, and good production quality.
Share them with your friends or family. This will make you understand what people like and dislike. Once this is clear, work on the style or ideas.
Get feedback from people who fall under your customer persona category as they help to give more helpful feedback.
Keep the user's perspective in mind. Be empathetic!
A video should have a good beginning hook; your initial 3 to 5 secs are important.
Leave a good CTA at the end of the video.
Keep a minimalist approach! Simplify your video for anyone to view.
Did you also know that landing page videos often increase average page conversion rates by 86%?
Discover additional strategies like these through our other blogs. If you like what you read, do share it with your friends. And if you need help boosting your sales, contact us to book a session. We at Antriksh are here to help you and make things simple for your brand. Call 7249222661 or mail contact@antrikshglobal.com