Handling social media is no longer an easy task. Staying updated with the latest trends and effectively cross-promoting posts across multiple platforms can be quite intimidating. However, thanks to the power of technology, social media scheduler apps have emerged as essential tools for efficient social media management. These apps not only save time and effort but also enable users to plan and schedule content across multiple platforms strategically.
Hootsuite is a popular social media scheduler app that offers a wide range of features. It allows users to manage and schedule posts across various platforms, including Facebook, Instagram, Twitter, LinkedIn, and more. With its intuitive interface, content creation tools, and powerful analytics, Hootsuite simplifies social media management, making it an ideal choice for individuals and businesses alike. Did you know Hootsuite's mascot is an owl named "Owly"?
CoSchedule is a popular social media scheduler and marketing calendar tool that provides a centralized platform for managing all marketing initiatives. Along with social media scheduling, it offers features like task management, project collaboration, and marketing campaign organization. CoSchedule's integrations with popular content management systems make it an excellent choice for content-driven businesses.
Buffer is another top contender in the realm of social media scheduler apps. It offers a user-friendly interface and supports scheduling for platforms like Facebook, Instagram, Twitter, Pinterest, and LinkedIn. Buffer's standout feature is its built-in image editor, which allows users to create stunning visuals without the need for additional design tools.
Sprout Social is a social media management and scheduling platform designed for businesses and agencies. Apart from scheduling and publishing posts, Sprout Social offers advanced social listening, engagement, and analytics features. Its intuitive calendar view and collaborative workflow streamline the content planning process, making it a powerful tool for team collaboration.
Later is a social media scheduler app specifically focused on visual platforms like Instagram, Pinterest, Facebook, and Twitter. It stands out with its user-friendly visual content calendar and unique features like Instagram Stories scheduling and hashtag suggestions. Later's intuitive drag-and-drop functionality simplifies the process of planning and visually organizing your content.
Efficiently managing social media platforms is crucial for individuals and businesses alike. By utilizing the power of social media scheduler apps like Hootsuite, Buffer, Sprout Social, CoSchedule, and Later, you can streamline your content creation and scheduling processes, save time, and unlock the true potential of your social media presence. So, embrace these tools, inject some fun into your social media strategy, and watch your online engagement soar to new heights!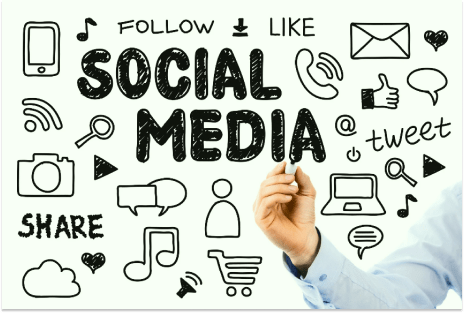 Social media scheduling can be a time-saving and efficient way to manage your online presence. Here are some easy tips to help you get started:
Know Your Audience and Peak Times – Try to understand your audience and target them accordingly.
Create a Content Calendar – Note down all the important events and dates. Use this as a reference and create a content calendar to plan your social media content well in advance.
Mix Up Your Content – Don't stick to a single form. Include polls, quizzes, videos, posts, and carousel posts. Include interesting content that will attract your audience.
Re-purpose Content – It is not necessary to create new content every day. Pick up excerpts from the blog posts and create interesting facts or carousel posts to publish on social media.
Engage with Your Audience – Don't ghost your followers once you post the content. Be available to interact with them in the first hour once your posts go live. Engaging with your followers helps build a strong community and enhances your brand's reputation.
Monitor Performance – Keep track of how your scheduled posts are performing. Use the analytics provided by your social media management tool to understand which posts are most successful and adjust your strategy accordingly.
Talk about Current Events – Stay informed about current events and be ready to pause or adjust scheduled posts if needed.
Experiment and Improve – Social media scheduling allows you to experiment with different posting times, content types, and strategies. Pay attention to what works best for your audience and continuously improve your approach.
Remember, while the above social media scheduler apps provide powerful scheduling capabilities, it's essential to maintain authenticity and engage with your audience in real-time. For focused content and social media management strategies, contact Antriksh to tailor a plan accordingly to your needs. Happy scheduling!