Did you know Ray Tomlinson invented email for the first time in 1971? Email Marketing has been widely used today for several reasons. It acts as a successful marketing tool for businesses in various sectors. Emails are a great way to introduce your brand, add exciting offers for your customers, thank them, launch new products or services, or use it for survey purposes. Email marketing helps to connect with your existing users or new clients. Email marketing is a tool for business growth, provided if executed with careful planning and a well-thought-out strategy.
People widely use emails for marketing purposes. Before drafting any email, keeping some simple points in mind is essential. Emails act as online communication and can help you connect with anyone worldwide with a click. It is the best and easiest way to communicate.
Here are some tips to write crisp and visually appealing emails to convey your message through email marketing:
Concise emails – Short and sweet, get to the point with your email to save everyone's time and attention.
Precise subject lines – Catchy and clear subject lines set the tone and ensure readers know what to expect.
Mobile-optimized email content – Ensure you design your emails to look great and function well on mobile devices.
Use a professional tone – Maintain a polished and respectful manner to create a sense of professionalism in your email communication.
Add fun elements sparingly (wisely) – Add a touch of humor or playfulness into your emails, but be mindful not to overdo it.
Good visuals – Incorporate eye-catching visuals, such as images or infographics, to enhance the visual appeal of your email.
Following these guidelines before writing your email creates a foundation for better communication. It leads to a short and more productive interaction with the people you email.
We have compiled a list of widely used standard emails across the world.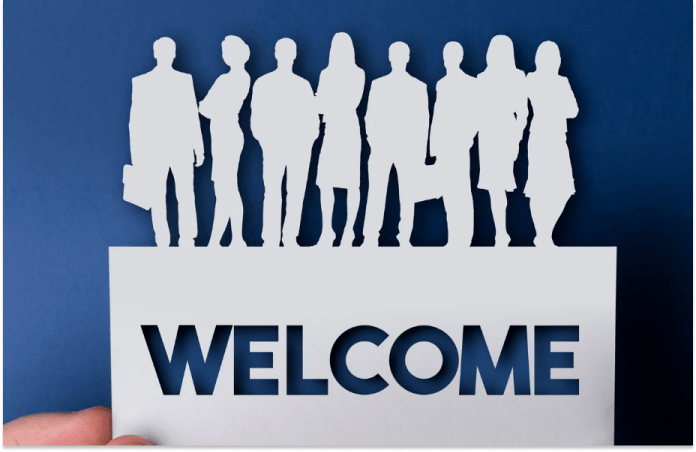 1. Welcome Email
You usually see this type of email when you sign up for anything new. Ensure to describe what the reader can appropriately expect from your brand. Add any welcome offer with a personalized email to gain traction and kickstart their journey with you. These emails often leave first impressions, so enhance them and add minimal information with less chaos.
2. Survey
Survey emails help you understand and improve your products or services. You can gather all valuable information about your products. Tailor future communications to meet their needs better.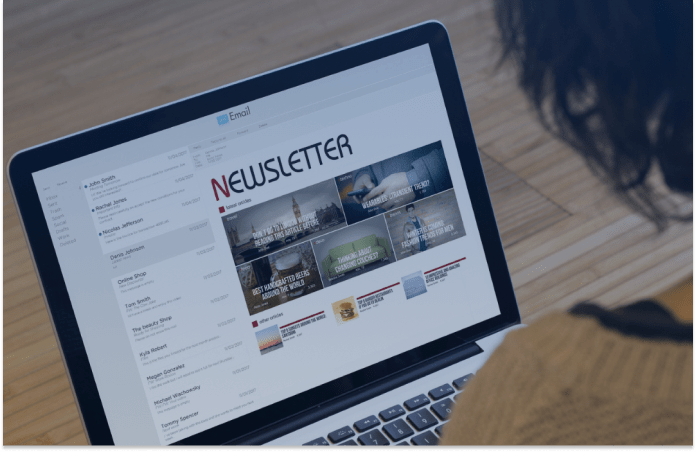 3. Newsletter
Newsletters are a way to stay connected with your customers – a dedicated newsletter for regular blog post updates and events/workshops about your brand.
4. Promotional
Use these emails to promote your business, new offerings, newly launched products, and limited edition offers. These can include special invites for a new offline event or discounts. Promotional emails are one of the highly used email types for email marketing.
5. Lead Nurturing
These emails help guide potential customers through a sales funnel, converting them into paying customers. Add relevant information that will help you gain engagement through personalized emails. Lead nurturing is often done to achieve new clients and change existing ones into loyal ones.
6. Milestone
Celebrate essential milestones, such as anniversaries or achievements, by sending personalized emails that show appreciation, offer exclusive rewards, or provide unique benefits to loyal customers, strengthening their loyalty towards your brand. You can add emails dedicated to your client's special days and add random offers.
7. Seasonal Offers
Capitalize on seasonal events, holidays, or specific times of the year by sending tailored emails that feature seasonal offers, discounts, gift ideas, or festive promotions, creating a sense of urgency and encouraging recipients to make seasonal purchases.
Here are some additional email types:
Informative
Transactional
Confirmation
Review requests
Announcement
Cart abandonment
Content curated
New blog/content emails
Did we miss any? If so, write us a 'feedback' email! Have you used any of the above ones for business purposes before?
Takeaway – Remember, consistency is vital in email marketing. Design a consistent email template that reflects your brand's identity, use a clear subject line to grab attention, and ensure your emails are visually appealing and mobile-friendly. Additionally, pay attention to your email deliverability by maintaining a clean and engaged subscriber list, avoiding spam triggers, and monitoring your email metrics to optimize your campaigns.
In conclusion, when you understand why you're sending each email and customize the content for your audience, email marketing becomes a powerful tool for growing your business. When used well, it can help more people recognize your brand, engage with your customers, and, as a result, lead to increased sales. So, plan your strategy wisely, and harness the potential of email marketing to drive your business forward. Also, check out some email marketing tools here.
Antriksh has a dedicated team for digital and email marketing. Reach out to us to efficiently market your service/product through email. Fill out this form and we'll arrange a free consultation session to better understand your business case.