Ready to level up your small business?
Let's start with your website.
Your website can showcase products or services, answer customer queries, and even sell goods in your sleep. According to statistics, 71% of small businesses have their own website. Plus, a website gives you that legit factor. People won't trust you if your business doesn't have a website.
A small business website serves as the virtual face of your business. It can help you establish your business's credibility, boost your brand awareness, and drive sales. In today's digital age, having a small business website is no luxury but a necessity. So, let's dive into how you can make your small business website rock!
Get personal
Share your WHY with the world. Use real photos of your team, and your office to give customers a behind-the-scenes look at your business. Also, focus on your About Us page. Keep it simple with minimal text, but stick to your brand's aesthetics.
So, this is how you can get personal with your small business website.
Pro tip – If you keep a high-quality online presence, you will automatically attract eyeballs to your business website. You can do this by mastering any one or two social media platforms to keep the brand perception alive. 
Make it easy to find your business website
Start by claiming your business listings on Yelp and Google My Business. This will help Google understand where your business is located and improve your chances of appearing in local search results. You can optimize your business website by using relevant keywords and encouraging customers to leave online reviews.
Pro tip- Verify your Google My Business page. Also, you can optimize it by including relevant information such as:
website URL
phone number
business hours
photos of your business
brief description of your business
This will help your potential customers to get a better idea of what you offer.
Build a mobile-friendly business website
Does your website load quickly?
Well, large images and videos can slow down your website's load time on mobile devices. Make sure to use the right visuals and a responsive web design that automatically fits your mobile screen. It is also crucial to build an easy-to-navigate website making it easy for users to find out what they are looking for.
Pro tip – Use tools like Google Analytics on your smartphone to monitor your website performance. It will help you to enhance your user experience.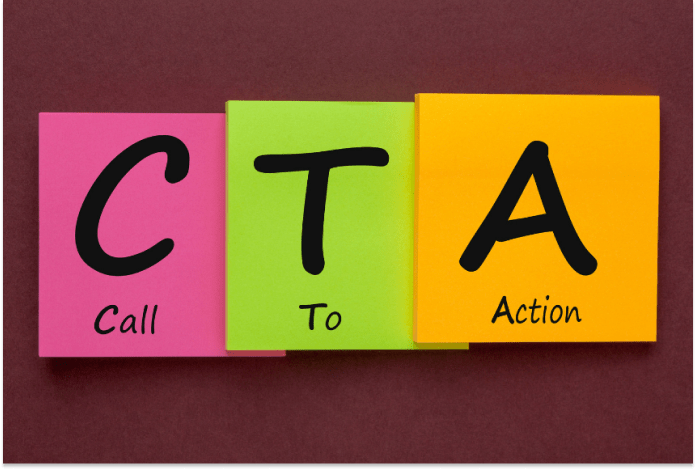 Have a strong call to action
If you want to convert visitors into customers, then having a strong call to action is non-negotiable. All you need to do is use action-oriented language such as Download Now or Subscribe Today to encourage visitors to take action. You can offer something of value in exchange for visitor's actions such as:
free e-book
discount code
free consultation call
Pro tip – Get contacted in one click! You can do this by adding click-to-call functionality to your website.
Build Trust through testimonials
Use real names, photos, and locations of your customers in your testimonials. Also, ensure your website features testimonials of customers with different backgrounds. It will show potential customers that your business is inclusive and can cater to a broad range of audiences.
Pro tip – Embed video testimonials on your website to showcase customer experience and emotions.
Also, if you want to stay ahead of the curve, remember to keep your website fresh with regular updates. Keep an eye on the latest trends and best practices in website design and optimization for your business.
By following these tips, you can create a small business website that rocks and helps you achieve your business goal.
Our dedicated team of professionals will ensure to support every type of business. Call us at 7249222661 or fill out our contact form to contact us.