Can you guess what all successful campaigns have in common? Planning!
If you fail to plan, you are planning to fail. In this blog, you will get an easy and practical roadmap to create a social media calendar.
A social media calendar is like DJ's playlist but for your brand's online presence. Whether you're a social media rockstar or a newcomer, a calendar is your ticket to attract more eyeballs. Simply put, a social media calendar is an overview of your upcoming posts categorized by date and time, the social media network, and content material.
Let's look at what a solid social media calendar can do for your brand:
It will help you to schedule posts in advance to ensure a consistent flow of content
It will let you focus on creating engaging material rather than scrambling for ideas on the fly
It allows you to strategically plan for events, promotions, and seasonal topics, maximizing the impact of your content
So, buckle up and dive into creating a social media calendar to plan your content:
Optimize your social networks and content using a social media calendar
To optimize your social networks and content, focus on quality over quantity. All you need to do is post consistently but not excessively. You can also use visually appealing graphics, eye-catching headlines, and concise language to grab your audience's attention and drive engagement.
So, take a deep breath, grab a virtual notepad, and get ready to give your social media a much-needed spa- your followers will thank you!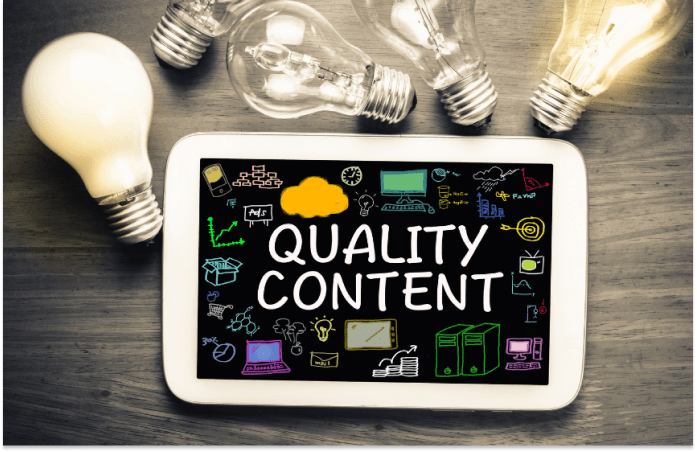 Decide what your social media calendar should include.
Finding the right social channels and content mix takes some experimentation. You need to understand your audience and what they want to see to do this. Research which platforms they are most active on and adjust your strategy accordingly.
When planning your calendar, it's also essential to vary your content mix of promotional, educational, and entertaining posts to keep your audience engaged.
And once you have found what works, you can beat the competition and make a lasting impression. So get ready to mix, match, and come up with your winning look- to support your business goals.
Delegate social media tasks and focus on marketing collaterals.
Start by identifying your strengths and weaknesses and hand over tasks to the team members who complement your skillset. You can also free up your time by optimizing social media management tools to automate tasks and focus on other areas of your marketing strategy.
To do this, prioritize your marketing collaterals by creating eye-catching graphics, compelling copy, and well-designed presentations that effectively communicate your message.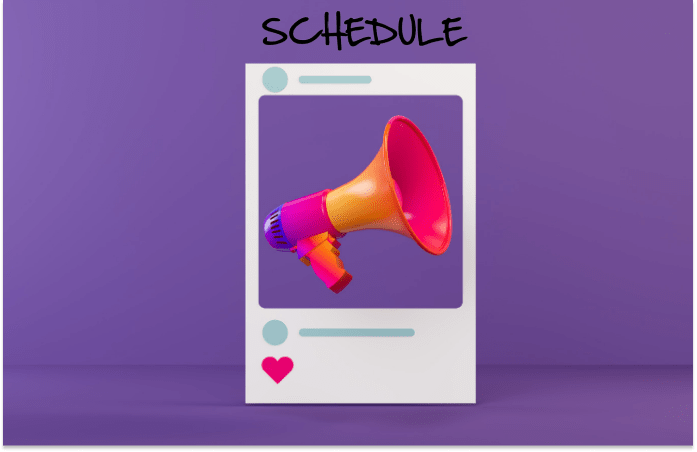 Plan your social calendar in advance.
Scheduling your content in advance will give you the energy and excitement to execute the social media process efficiently. Here are three pro tips so you can plan your social calendar ahead and enjoy the win harder:
-Conduct a content audit
Look at your past posts and see what worked and what didn't. It will give you an overview of the type of posts to include in your future content strategy.
-Schedule your content.
Plan out your content for the next three months in advance. You can also use a scheduling tool in advance to mix up different formats, from text-based content to videos, images, and infographics.
-Review and adjust your content.
You should track the analytics and make changes to your social calendar. Regularly evaluating your posts will give you valuable insights for future success.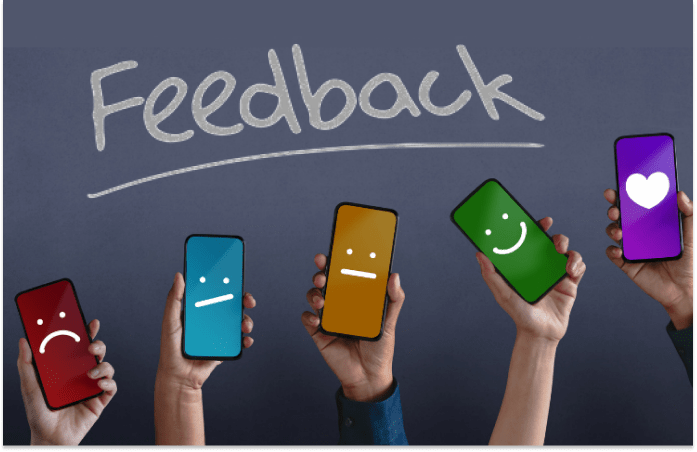 Get feedback.
Getting feedback on your social media content and implementing it is like getting a tune-up for your car. You want to make sure everything is running smoothly and efficiently. You need to listen to what others say and consider their suggestions.
By actively seeking feedback and incorporating it into your social media calendar, you can refine your calendar strategy and drive better results. It's like a pit stop that gives you a reality check.
You can go to the next level by tracking your social media score. It will also help you monitor engagement, reach, and conversions. Also, certain tools will help you schedule and quickly analyze your content. Here are three tools to create the perfect social media calendar:
It is a social media manager's secret weapon! It ensures that your content is consistent, freeing up time for you to focus on creating and engaging with your followers. You can also schedule events in advance.
Trello makes it easy to track progress, delegate tasks, and keep your workflow on track. With its sleek boards and cards, it organizes your content in a visually appealing way. So, if you want to be a social media powerhouse, it's the ultimate tool for staying organized, creative, and on top of your game.
With Buffer, gone are the days of manual posting and the headaches that come with it. Think of it as a Swiss Army Knife for social media management- it does it all, from scheduling posts in advance to analyzing their performance. In short, Buffer is a utility player for you to save time and increase productivity.
A social calendar is vital for staying organized and ahead of the content curve. So, take a step back, get your creativity flowing, and get ready to plan your social media domination with a trusty calendar by your side.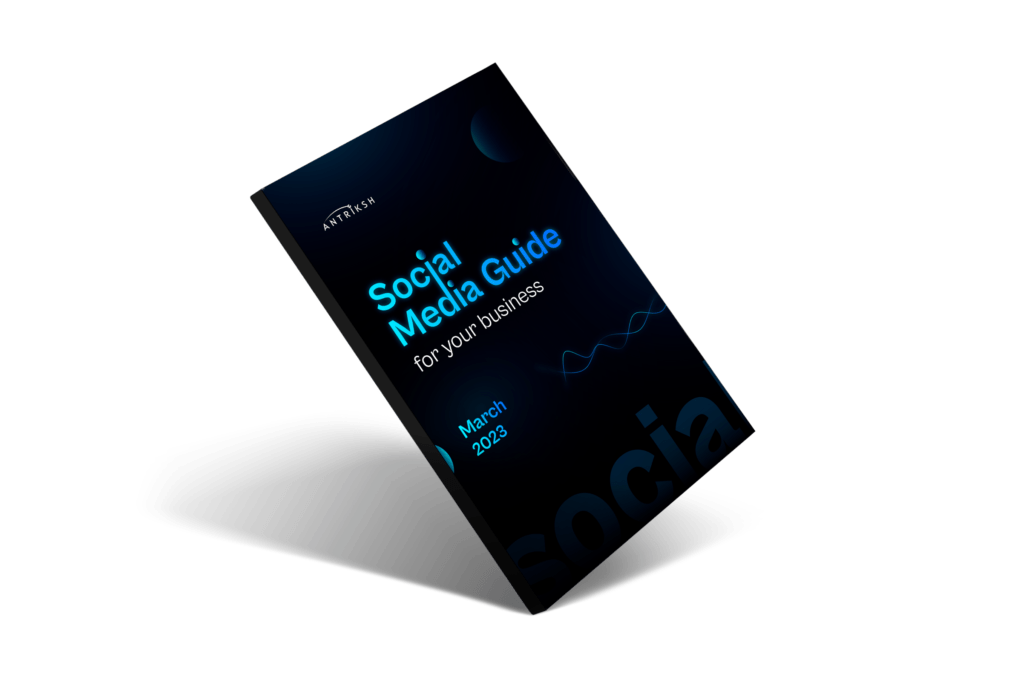 With all these takeaways in mind, you can start creating your social media calendar to get more likes, shares, and, most importantly, a lot of customers. Also, here at Antriksh, we recently launched our own social media e-booklet, which helps you to increase conversion rates through well-optimized content strategies and impactful insights for the socials of your brand.
Book a free consultation with our experts to help you attain business objectives and increase sales. Our dedicated team of professionals will ensure to support every type of business. Call us at 7249222661 or fill out our contact form to contact us.